There isn't much to reveal Ranchon La Mulata as a restaurant. It's located on a wide, quiet street in residential Havana, Cuba, in a Spanish colonial home not very different from its neighbors. The chain link fence that surrounds it is shrouded in mesh and vines thick enough to make peeking through impossible, and the gate, with its camera, key code and intercom, are anything but welcoming.
But its clandestine character is no accident.
When Lizbeth Peralta opened the eatery in the early 1990s, owning a private business was illegal in socialist Cuba. The restaurant's exterior is a holdover from a period in Cuban history when staying secretive was less of a business strategy than it was a way to stay out of jail.
For Peralta, opening La Ranchon Mulata was a risk taken out of necessity. But what started as a covert method to provide for her family has turned into a serendipitous success thanks to her unique blend of optimism and ingenuity.
"You must keep an open mind," she says.
Peralta never thought she would find herself running a family restaurant, or paladar as they are called in Cuba. After studying geography in college, she became a teacher.
"My life was caves, plants and climate," she says.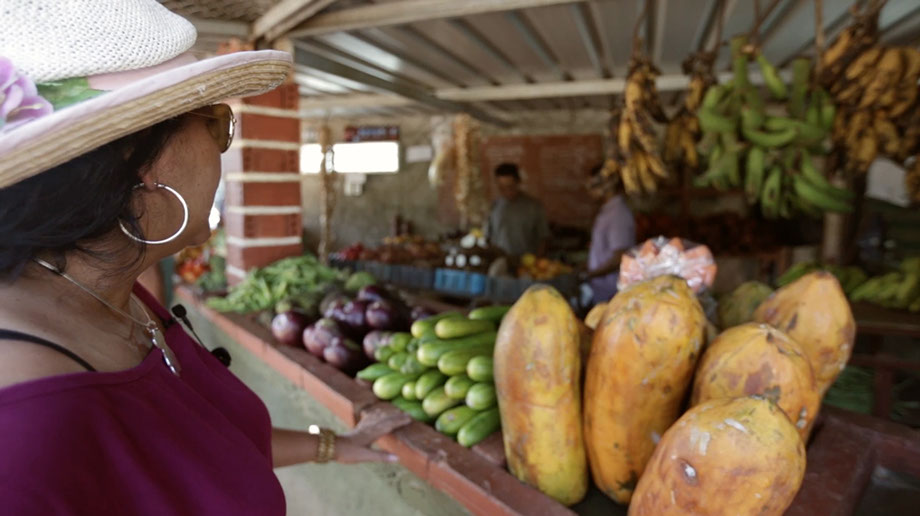 But in the early nineties, when the Soviet Union collapsed, Cuba lost its trade agreements with the republic and, as a result, its most significant economic lifeline. Petroleum imports dropped by 90 percent and GDP fell by more than a third.
"We were paralyzed," Peralta says of the era known as Cuba's Special Period. "You can't even imagine how difficult it was."
Electricity was sporadic, as was the availability of food, water and medicine. Goods like eggs, toothpaste and condoms would become perdido, or "disappeared," from time to time; if seen with a carton of eggs, neighbors would ask Peralta, "Where did you find those?"
Not long after the Special Period began, Peralta gave birth to her son Armando. But working as a teacher and earning less than $10 per month made supporting her family increasingly difficult. What food and milk she was able to bring home for her son would often spoil when the refrigerator lost power.
Peralta considered herself a patriot, and believed in the revolution that brought socialism to her country. But that patriotism came into conflict with the reality of life during the Special Period. She was a member of the Youth Communist League and a well-respected teacher, but she soon realized that her longstanding principles were not going to provide a life for her and her son. She had to make a change.
"I'm a patriot," she says. "But when a patriot can't eat anymore — if we don't even have the money to buy our children a pair of shoes — how can they continue to be patriotic?"
So Peralta left behind both her teaching job and her post in the Youth Communist League and began a business underground. But rather than selling drugs, illegal currencies or other contraband, she took to serving food.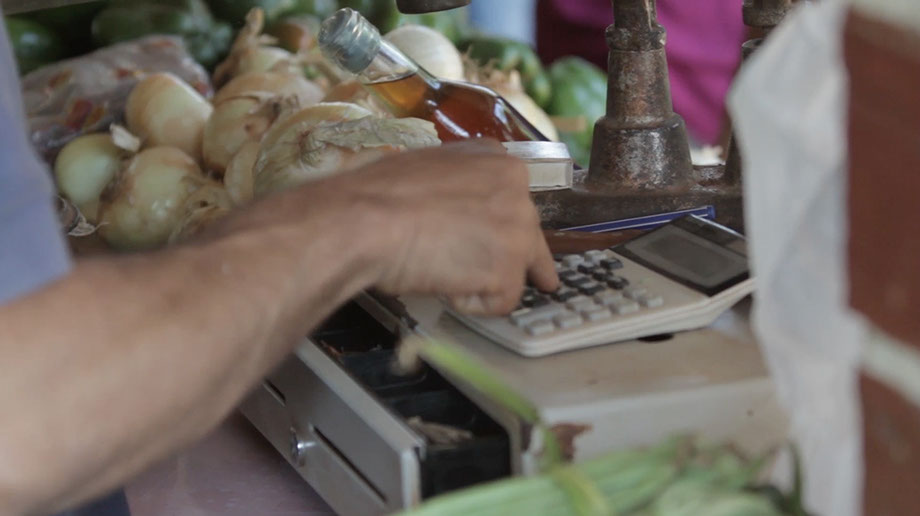 She traded her family's two apartments for the 1944 Spanish colonial home her restaurant still occupies today. The house sits just a few blocks from the waterfront and its strip of four-star hotels, but it was proximity to the Miramar Trade Center that proved the biggest boon.
In an effort to revitalize Cuba's decaying economy, Italian and Spanish businesspeople would come to Havana to set up ventures. Most of these businesspeople worked at the nearby trade center and would come to Peralta's paladar for cheap and authentic Cuban cuisine.
The $3 langosta, or lobster, was the most expensive dish on Peralta's menu. It was a luxury for Cubans and a steal for visitors.
The term paladar originated in the early nineties, when the Brazilian soap opera "Vale Tudo" was aired in Cuba. The protagonist, Raquel, sold food from her home and, eventually, opened a chain of restaurants named "Paladar," or palate.
Paladares have long existed in Cuba as an alternative to state-owned restaurants, but operations like Peralta's were illegal.
"In the beginning, everything was clandestine," she says.
Government officials would periodically come and inspect Peralta's home to ensure she wasn't cooking up any trouble. Customers were served, in secrecy, in the home's interior patio, and sat on benches inscribed with the seal of the Committees for the Defense of the Revolution.
Peralta admits that she is no chef, but has been an epicure as long as she can remember. As a child, she would follow around her grandmothers and record in her notebook recipes for salads from her Spanish grandmother, and deserts like arroz con leche, or rice pudding, from her Cuban grandmother.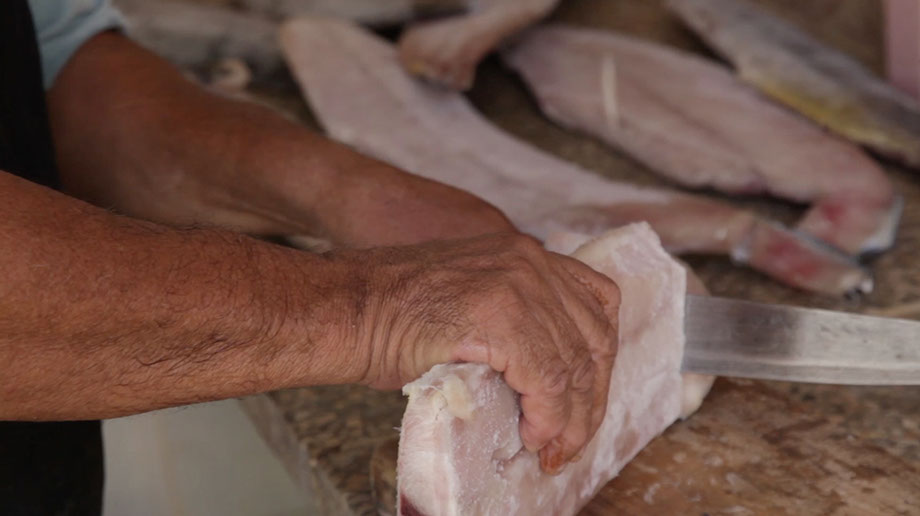 At Ranchon La Mulata, Peralta serves food inspired by her mixed heritage. Aside from langosta, her menu includes popular Havana-style dishes like breaded, deep fried croquetas and the simple, classic chicken and rice. The restaurant's namesake dish, the mulata, is a ball of ham and cheese wrapped in chicken, breaded and deep-fried.
In 1994, Peralta took her business out of the shadows when Raul Castro ushered in economic reforms that legalized, though strictly regulated, paladares. While underground, Peralta's paladar had been such a success that she was able to redesign the yard of her home to build a garden and covered patio with a full bar and seating for 100 people.
"We had three consecutive years of working without resting a day, trying to serve everyone who could come," she says.
She now travels to Miami for a month every year to relax, and although she hadn't anticipated the changes the Special Period would bring, Peralta is now preparing for a new era of American influence. With US travel restrictions becoming more relaxed, and diplomatic relations warming between the two countries, she is excited to employ her signature optimism and ingenuity to capitalize on new opportunities.
"If it's possible to open up a McDonalds here, great!" she says, laughing. "We'll make a franchise here in La Mulata."